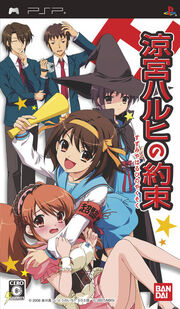 The Promise of Haruhi Suzumiya (涼宮ハルヒの約束, Suzumiya Haruhi no Yakusoku) is a Haruhi Suzumiya Video Game for the PSP. It was published by Namco Bandai Games.
Game Info
Released: December 27, 2007 (Japan)
Console: PlayStation Portable
Video novel/adventure game
Summary
The story takes place between The Melancholy of Haruhi Suzumiya and The Sigh of Haruhi Suzumiya.
During the Cultural Festival, Kyon is trapped in a time loop. Kyon promises each character something before escaping from the time loop.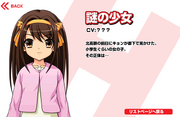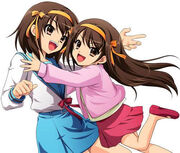 Characters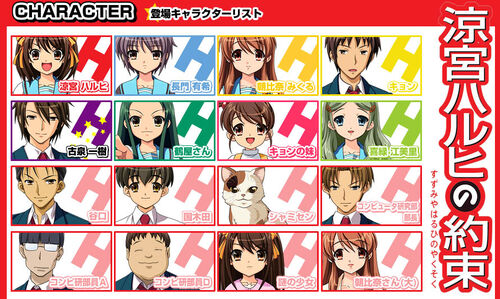 External Links